<! -- nr. 1 -->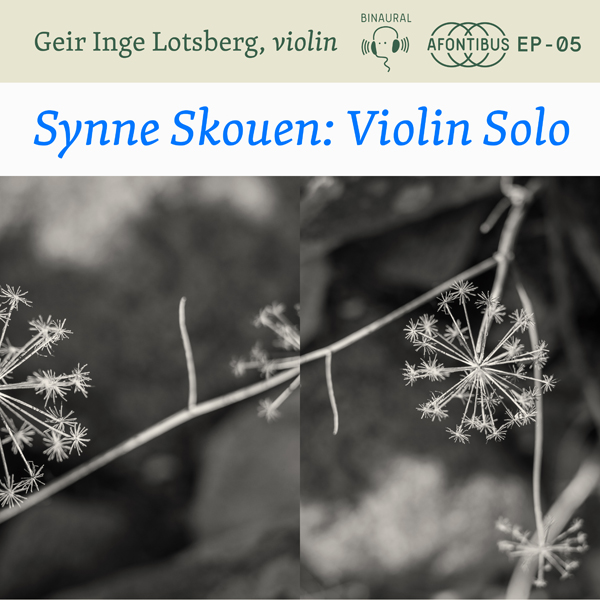 Catalogue Number ATBEP-05 (Digital release)
Synne Skouen: Violin Solo
"Une soirée d'été…" 06:30
"…à travers les paroles" 06:37
Give Alice Different Entries 04:32
The first two pieces for violin solo were composed with more than 15 years between them, but the connecting link is an odd little book by french author Marguerite Duras, "Les Yeux bleus Cheveux noirs" ("Blue Eyes, Black Hair"); a wonderful example of the importance of silence, and how a few hints can create the most intense images. Just as music can – without saying anything in particular – say everything.
"Une soirée d´été.." ("One summer evening..") is the very first sentence in Duras´ novel, and "..à travers les paroles" ("..in through the words") is the very last.
"Une soirée d'été…", subtitled "Meditation sur Marguerite D.", was composed on commission for the Oslo Chamber Music Festival in 1991, when I was engaged as the festival's official composer. The title comes from the very first line of an odd little book written by French author Marguerite Duras. The debut performance of the violin solo was planned for just such "a summer evening", and I was, and continue to be, intrigued by Duras's ability to create visual images. Some people say that listening to the radio inspires us to imagine the best pictures, but I think that reading Duras is even more inspiring! There is not much else to say about my little musical work.
"…à travers les paroles" ("…in through the words"), like her "Une soirée d'été...", is an attempt to recreate the distinctive atmosphere of sound and silence; here and now, in a text by French writer Marguerite Duras.
The title give @lice different entries actually would need a little circle around the g, the d and the e as well as the@, since it indicates that each of the violinstrings has been given "it´s own" little piece. give @lice.. thus simply consists of four little episodes, written for the g-, the a-, the d- and the e-string respectively.
Synne Skouen
<! -- nr. 2 -->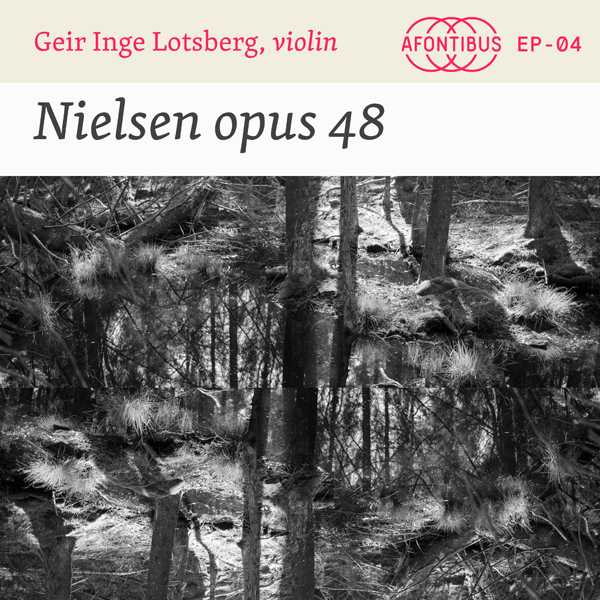 Catalogue Number ATBEP-04 (Digital release)
Carl Nielsen, opus 48
Prelude, Theme and Variations for Violin Solo. 16:58
Carl Nielsen wrote two pieces as violin solos at the request of the violinist Emil Telmànyi. Nielsen, who was himself a violinist, used the violin's possibilities to their full extent. His creativity and instrumental know­ledge resulted in two rich and un­mistakably distinctive pieces.
Prelude and Variations on a Theme, opus 48, from 1923, was composed for the occasion of Tel­mànyi's debut concert in London. The prelude is free and impro­visa­tory. The various moods hint at the richness of expression in the main body of the work. The various harmonies of the prelude gather and form the foundations for the key in the theme; F major.
Each of the eight variations is a fine character piece. They show how Nielsen with amazing imagi­nation expresses his musical ideas. As a finale after the last vari­ation a grandiose version of the theme returns with powerful double stopping.