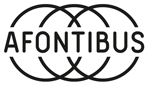 ATB-CD 03, reviews.

Nielsen: Sonatas for violin and piano and works for solo violin, (ATB CD3)

Politiken, Copenhagen, Denmark, January 2003, Review by Jan Jacoby.

"Carl Nielsen: an exhilarating Norwegian interpretation of the sonatas".
The rest of the world has discovered Carl Nielsen. New CD versions of his symphonies are being released more and more often, and a growing number of performers are interpreting his piano works. Now we can listen to a Norwegian rendering of the chamber music for violin: two sonatas with piano and two solo works. These are major compositions, which collectively span nearly his entire career. And this is a good record - in fact, it's very good. It could be said that the lean, rather direct effect of the violin produces sounds that are somewhat less sensitive and delicate than those of the pianist, who we have seen here on several occasions, but this is nonetheless a vigorous, buoyant and fertile dialogue that bears witness to an outstanding feeling for narrative and characterisation in a lively, dynamic form. These musicians have a story to tell, the energy with which to tell it, and respect for the structural elements of the pieces.
Nor is there any reason to be dissatisfied with the technically demanding solo works, which Lotsberg plays with bite and contrast in the resonance of a church. The two preludes are imaginatively sculpted with intriguing and seemingly effortless combinations of sounds. The variations run, skip and dance, each preserving its distinctive individuality while also unmistakably referring to the tranquil theme, and even in the most whirling passages the rhythm, tempo and phrasing maintain a clear and natural structure. These are difficult pieces to deliver, but the versions we are offered here are certainly stimulating.

Bergens Tidende, 15 February 2002. Review by Peter Larsen.

"Extremely good and extremely interesting."
The most original debut of the year – this was how critics referred to Geir Inge Lotsberg's debut at the Aula, the University of Oslo's auditorium. What was unique was that Lotsberg, unlike most debuting artists, did not play a little bit of everything in order to display his musical breadth, but chose instead to focus on one composer: Carl Nielsen, with his chamber music for violin. Lotsberg has still not lost interest in this music. Or perhaps it is the music that has not lost interest in him. In any case, now, five years after his debut, he is releasing a CD of Nielsen's music. And all we can say is – thank you. This is an extremely good and extremely interesting recording. It enables us to hear a sadly neglected side of Carl Nielsen's production. He wrote only four works for violin, and they are not performed frequently. But Lotsberg demonstrates that there is actually every reason to welcome these pieces into the wider violin repertoire. The four works were composed at very different periods during the composer's life, but all of them bear his unmistakeable imprint: sharply drawn, amusing melodies, unexpectedly abrupt shifts in the harmonic material, and unusual chromatic twists. And underlying the entire piece is the hint of a Danish folk tune. Starting with the two violin sonatas from 1895 and 1912, Lotsberg gives us a crisp, youthful interpretation together with an energetic Håvard Gimse at the piano. But for me, the highlights of the CD are the two solo pieces, written late in Nielsen's career for his son-in-law, the Hungarian virtuoso Emil Telmanyi. This is powerful, unsentimental music that demonstrates that there are other solutions to the problems of the solo voice than those found by Bach in his time.

Verdens Gang, 14 November 2001. Review by Astrid Kvalbein

"ROUND TRIP TO TROLDHAUGEN:

Norwegian violinists and pianists always return to the security of Edvard Grieg. Geir Inge Lotsberg is, in a sense, travelling in the opposite direction in his recording of Carl Nielsen's music. He and Håvard Gimse embark upon their journey in a Griegian atmosphere at the Troldsalen concert hall at Troldhaugen, Grieg's former home, with a violin sonata composed in 1895. Progressing into the 1900s, the solid, lovely and demanding music becomes increasingly transparent, bold and seductive. The works for solo violin are Nielsen's resounding declarations of love for the instrument. Lotsberg's compelling performance bears witness to his deep devotion to the journey in the opposite direction.

Fædrelandsvennen, 28 December 2001. Review by Emil Otto Syvertsen

"Danish charm in a Norwegian package".

The Danish composer Carl Nielsen (1865-1931) is gaining more and more popularity. An increasing number of young musicians are performing his works, and audiences are being given the opportunity to get to know and appreciate a composer who speaks as much to our times as he did to his own. Now violinist Geir Inge Lotsberg and pianist Håvard Gimse are offering us a recording of Nielsen's chamber music. Two sonatas for violin and piano and two solo violin pieces are brilliantly presented here. I am particularly impressed with the profound involvement of the performers; they practically play with their nerves on the outside of their fingers. As a result, the intensity in the presentation of Carl Nielsen's works matches the music itself, and gives us an hour's enjoyment of pure beauty.

Dagens Næringsliv, 1-2 December 2001. Review by Tron Jensen
"A modern Nielsen"

Sonatas for violin and piano by Danish composer Carl Nielsen (1865-1931), played "fast and furious" by Geir Inge Lotsberg and Håvard Gimse This CD opens with a pleasant shock: Carl Nielsen's Violin Sonata from 1895 is so advanced that in the beginning we can barely recognise the hand of the Danish composer. Its beauty and complexity would be enough to stump any music expert. Nielsen always had a powerful attack and a bold use of harmony, for example in his Symphony No. 4, "The Inextinguishable", from 1916. But when he is divested of his intoxicating trumpets and horns and the singing violins, Nielsen has an even more modern effect. All the same, we would not go so far as to say that the violin sonatas show skeletons while the symphonies show lush bodies. His abstractions never went that far.
Violinist Geir Inge Lotsberg (32) presented Nielsen sonatas at his debut concert at the Aula, the auditorium at the University of Oslo, five years ago. He has studied with two renowned quartet leaders: Leif Jørgensen of the Hindar Quartet and Sandor Vegh of the Vegh Quartet. Lotsberg is himself the leader of the Oslo String Quartet, which is currently celebrating its tenth anniversary. He has devoted this CD to his solo career. As early as in his first sonata in 1885, Carl Nielsen had already discovered his own musical idiom. In major scales he constantly returns to minor sevenths and minor thirds, better known as the blues intervals. A Griegian Nordic methodology suffuses his advanced use of variations within the sonata form, but the blues intervals are also present. His sonata of 1912 progresses one step further, demonstrating the entire range of possibilities that can be extracted from one core theme. The piano supplies themes on an independent basis while simultaneously acting as accompanist. This is thus as much Håvard Gimse's CD as it is Lotsberg's.
Geir Inge Lotsberg performs alone in "Prelude and Theme with Variations" of 1923 and "Prelude and Presto" of 1928. These pieces aim at being modern versions of Bach's sonatas and partitas (which Lotsberg has also recorded on a CD). The music on this recording is neo-classicism combined with a need for romantic expression. It is not programme music. This demonstrates how the ageing Nielsen was a product of his times, while also preserving the best of the old music with its contrasts and nostalgic features.

Kulturspeilet, 17 November 2001. Review by Kjell Moe

"Powerful – there is no other way of describing it"
No holds are barred when Geir Inge Lotsberg and Hvard Gimse tear along with their Carl Nielsen performances. Perhaps this has something to do with the venues in which the recordings were made – the Troldsalen concert hall at Grieg's home, Troldhaugen, and Jondal Church – or it could be that the players themselves want to make their presence conspicuous. Or it could be quite simply due to the expressive force of the composer, Carl Nielsen. In any case, this cannot be defined as tender music for delicate ears. "You're playing that atonal stuff again," my visiting friend says. But this is far from twelve-tone music. Nor is it music designed to be played while sipping red wine in candlelight by an open fire. It is vigorous music, and no attempt is made to conceal its muscle.
Norwegian performers have a definite weakness for Carl Nielsen. Pianist Leif Ove Andsnes, the Vertavo String Quartet and the Oslo String Quartet have all recorded works by Carl Nielsen in recent years. In our view, this is commendable. It emphasises our close proximity to Denmark, not least with regard to education and training of musicians. But also because Carl Nielsen, who studied composition with Norwegian composer Johan Svendsen, is without a doubt worth getting to know more closely. Nielsen's two violin sonatas and two of his solo works for violin are presented here. The two sonatas are quite different, not least with regard to when they were composed. The music thus has the necessary variety.
However, it is the works for solo violin that make the strongest impression. In these pieces Geir Inge Lotsberg really has an opportunity to pull out all the stops.